The downloadable package includes the following titles;
Independence Day Trivia game
Independence Day Mad Libs
Patriotic Trivia match game
State Nicknames match game
Beers of the World placemat game
Nasty British Food trivia
Survival of the Fittest party game
Red, White & Blue Scavenger Hunt
Happy 4th of July Left-Right
Independence Day Synonyms game
Tangled Tongue Twisters Tango
Meet Your Match acting game

I would suggest looking through the games first and deciding which ones would be appropriate for your child. The games geared more towards adults are not bad or in bad taste. I just didn't find it appropriate for them to play the "Meet Your Match" Game or the US Beers Match Game, as examples.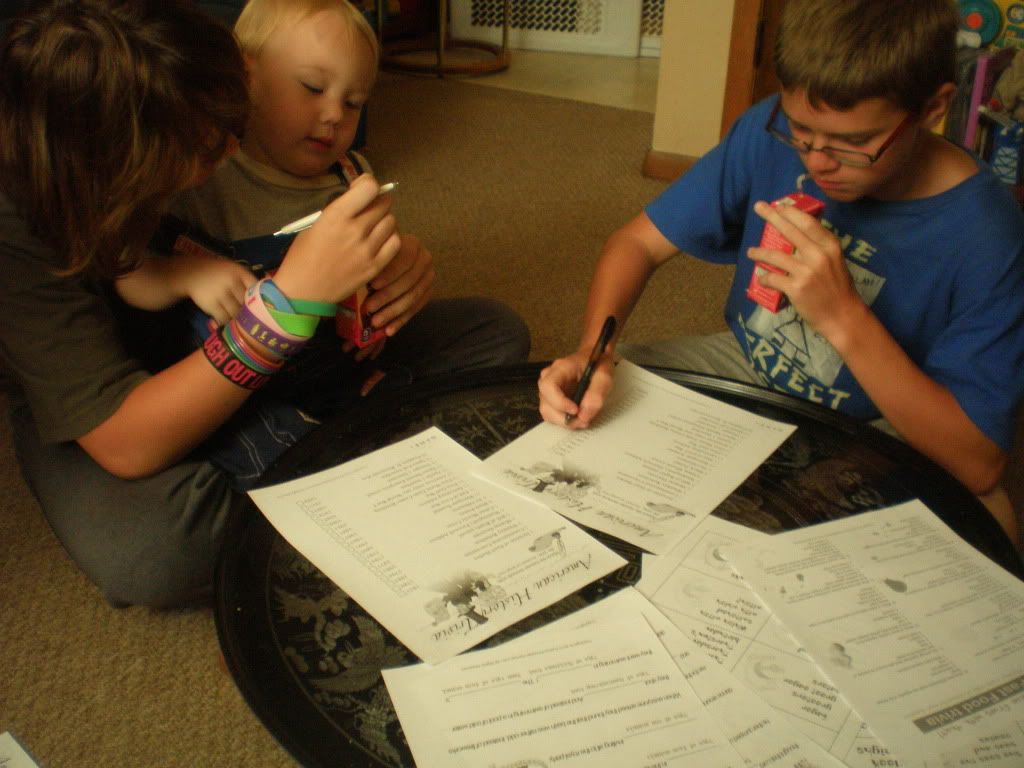 I chose a few to print out for some the less camera-shy kids to do during our snack-time. I printed out the State Nicknames Match, American History Trivia,

Tangled Tongue Twisters Tango, and the

Independence Day Mad Libs. In the pictures you can see them trying their hand at the American History Trivia.
I found out that on both state nickname game and the American History Trivia, my kids really need to polish up on these area's of studies. Even "Cheeky " got in on this one, he immediately ran and got his crayon to begin helping!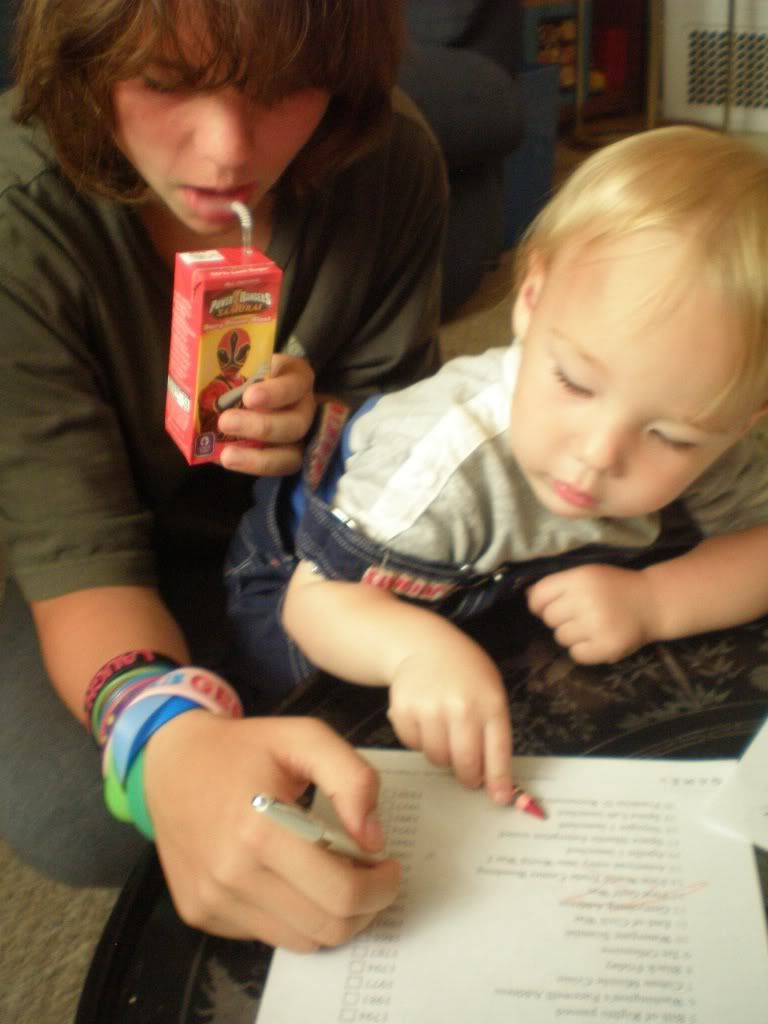 The American History Trivia sheet is set-up like this: There is an event listed on one side and dates in a column on the other.
All they had to do was match them up.
Black Friday
End of Civil War
First Gulf War
Then they would put the correct number in a box next to the correct date.
While, I thought they would breeze through it, they had a very hard time of it. This would be a great worksheet to add to our History studies.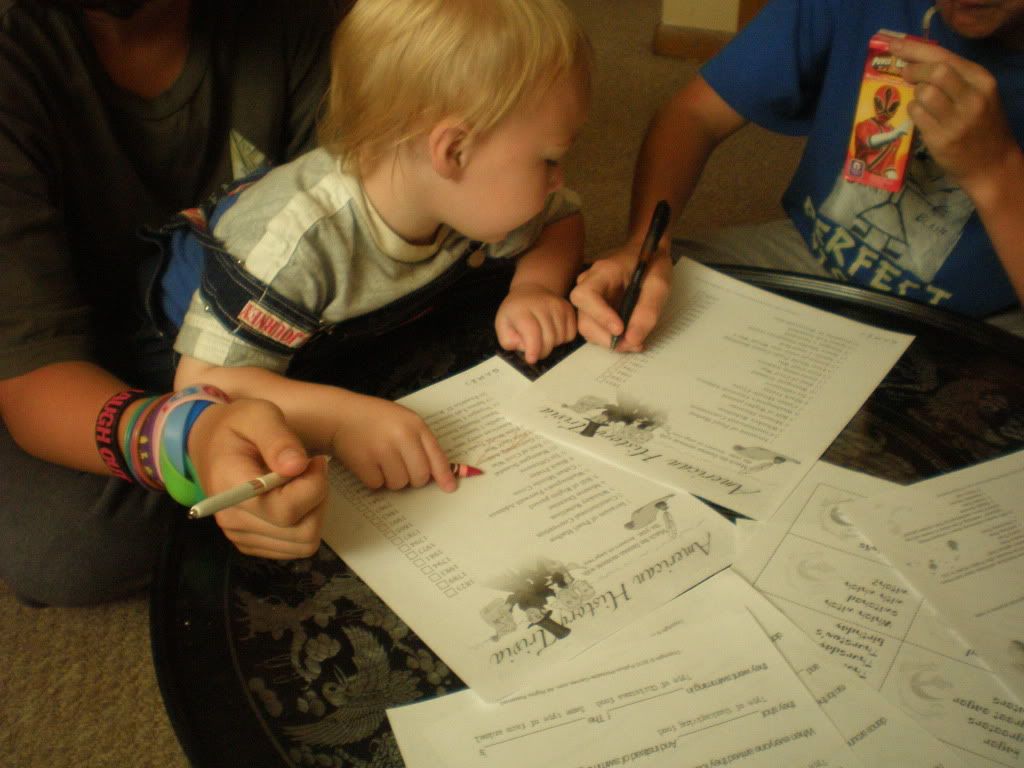 "Cheeky" I think is trying to cheat off his brothers paper. What he doesn't know is that most of his brothers answers were wrong.
The Mad Libs were a HUGE hit. The kids all love Mad-Libs and this one was no different.
My daughter asked my son what words to put in, the above pictures show what he came up with.
As my daughter is reading the finished Mad Libs, I notice "Cheeky" looking at his brother. His brother is rolling around laughing at the end result. I think the clincher was when my daughter said the "Pigs went swimming in Ham"....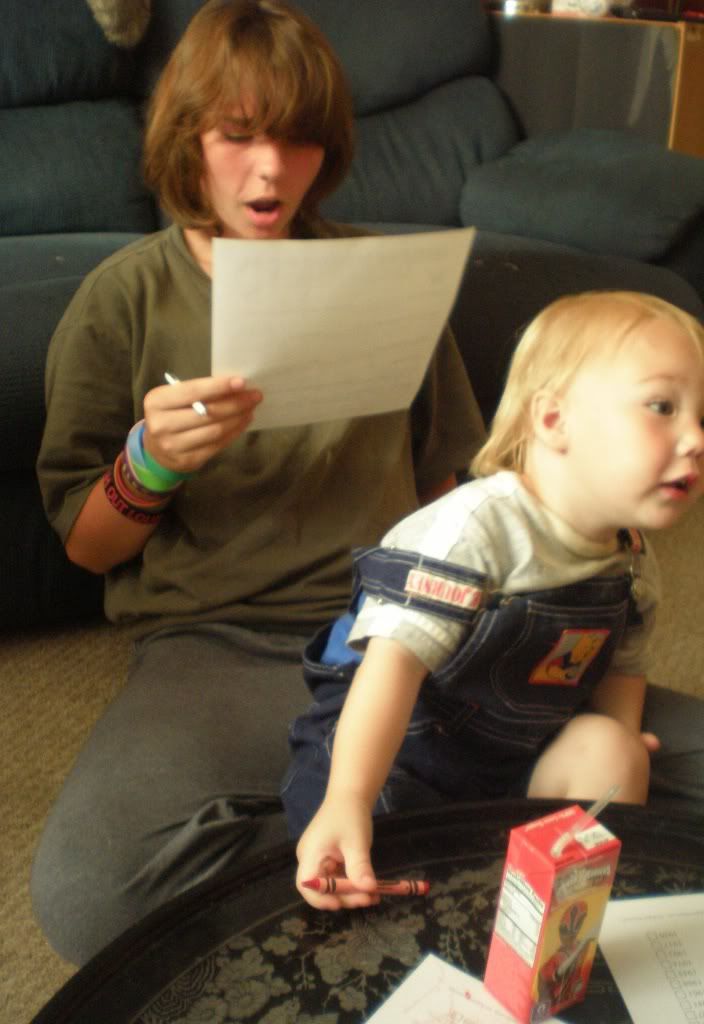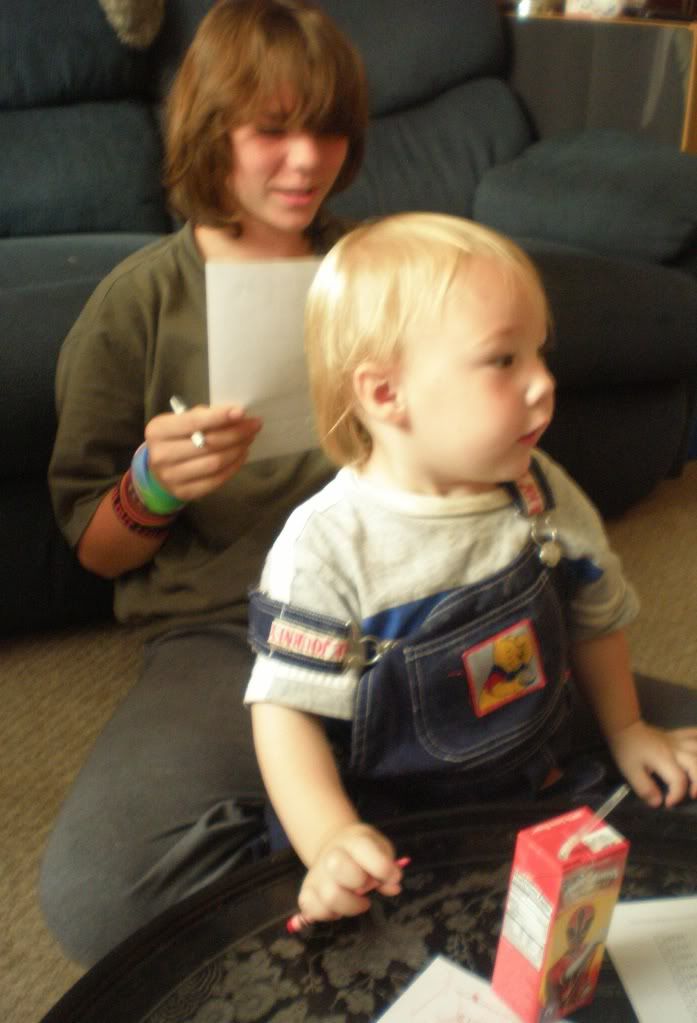 The last game they both attempted were the Tangled Tongue Twisters Tango. Both of them struggled through them, laughing hysterically the whole time.
A few examples of the Tongue Twisters are;
1) Girls grill
great grub.
Great grub
girls grill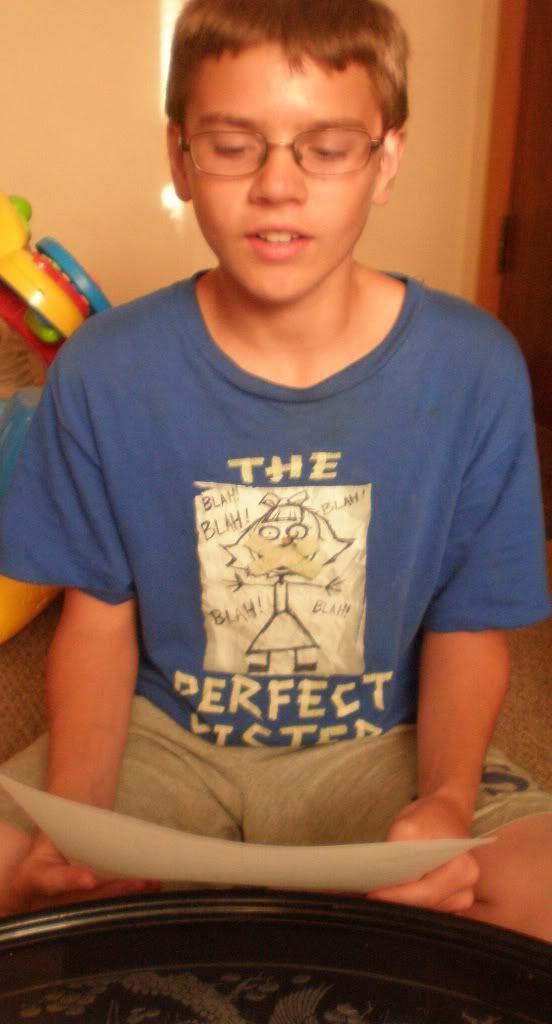 We all enjoyed the few hours we spent reading tongue twisters and coming up with new Mad Libs that got even sillier than the one shown above.
Python Printables offers many downloadable packages, and all for only $19.95. Other selections include; Birthday Games, Baby Shower Games, Picnic Games, and many more.
If you would like to learn more about Python Printable Games, please do the following;
Go to the website
Follow them on Twitter
I received one or more of the products mentioned above for free using Tomoson.com. Regardless, I only recommend products or services I use personally and believe will be good for my readers.