One of my kids favorite "anytime" snacks is popcorn, flavored popcorn being the ultimate favorite. The kids are always asking to try new flavors or brands, they also love making trail mixes using popcorn as the base.
Knowing that popcorn is a nutritious and cheap snack food, makes it easy to give it to them. Really, what would movie night be without POPCORN?!
Taking a look around the Rocky Mountain Popcorn Companies website, I know the kids would be gobbling each and every flavor available. Having a variety of flavors is a bonus to me and the kids. Rocky Mountain Popcorn Company offers White Cheddar, Caramel, Kettle Corn, Southwest Cheddar, Jalapeno, Butter, Cinnamon Sugar, and Naked. Personally, I love that they called the plain popcorn "Naked", it is true that sometimes more is less, as Naked Popcorn is what I usually prefer.
I recommend you check out their website to see what you can discover, maybe a coupon or freebie?
Now, read on for DonnasDealAndMore's experience with Rocky Mountain Popcorn Company's Popcorn.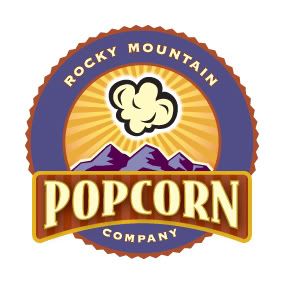 Rocky Mountain Popcorn Company started over 20 years ago in the eastern foothills of the great Rocky Mountains near Denver, CO. Long known, and much admired, as a great local product, the company grew by reputation until 2007, when it exploded onto the national scene, bringing the bold taste of the Rockies to a nation hungry for wholesome snacks.
Their popcorn is light, fresh, crisp and big .. just like the mountains themselves. They find the biggest, moistest kernels they can, and only hot-air pop them. It is delicately coated with natural flavors, not smothered with pretentious-sounding hoo-ha. You won't find corn syrup or partially hydrogenated anything in Rocky Mountain Popcorn.
Review done by
DonnasDealsAndMore
It was so exciting to get our box of popcorn! They come in a great package that can be shared between two people. I don't think there was any we did not like. My favorite was the Kettle. I love that sweet and salty taste. My husband's favorite was the jalapeño. It was a toss up between the Kettle and the White Cheddar. I had to put them up so they were not all finished in one sitting. We love Rocky Mountain Popcorn!
One lucky reader will win their own box of Rocky Mountain Popcorn! Just enter the rafflecopter below. Good luck!
*Open to US, 18 years or older
Disclosure: I received no compensation for this publication. My opinions are my own and may differ from those of your own. Our Wolves Den is not responsible for sponsor prize shipment.
a Rafflecopter giveaway